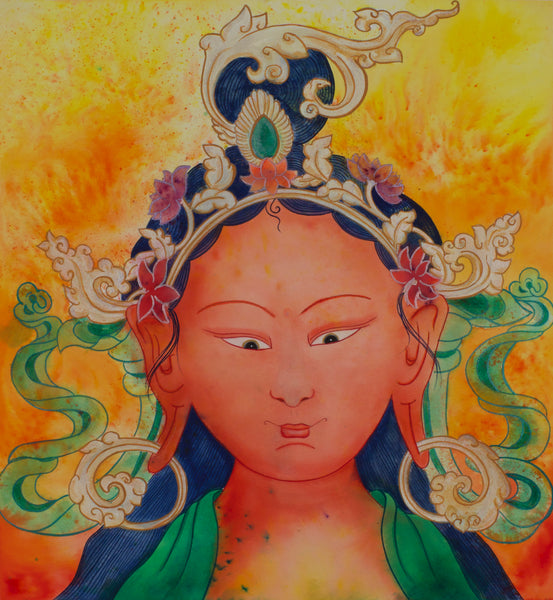 Red Tara #3
The third painting in the series of Tara's painted during the Coronavirus outbreak as a living prayer to all beings everywhere. May we find harmony in this quarantine with ourselves, each other and the earth. 
This painting is an original 12"x13" on hot pressed archival paper, hand drawn and painted by brush with watercolor and mixed media.
A donation of 20% from the proceeds of each Tara painting to https://masks4humanity.org/
"The word Tara itself is derived from the root 'tri' (to cross), hence the implied meaning:' the one who enables living beings to cross the Ocean of Existence and Suffering'. Her compassion for living beings, her desire to save them from suffering, is said to be even stronger than a mother's love for her children."